How it Began
In 1981 Mark Jones started cleaning for a small janitorial company in Fresno. He still remembers the first companies he cleaned, The Fish Company, Pacific Bell and Sun Maid Raisins. He enjoyed the satisfaction of a job well done, seeing the office he had worked in, transformed to an office ready for his client again the next day.
Soon he found himself wanting to be more involved in the business, to find ways to give more companies the best cleaning experience possible. Through the years Mark gained a vision for growth and found the only way to build a strong company was in treating employees with integrity while giving them the compensation they deserved for the job they do.
He knew he had to make a difference so, in 2005 he launched Tri-County Janitorial.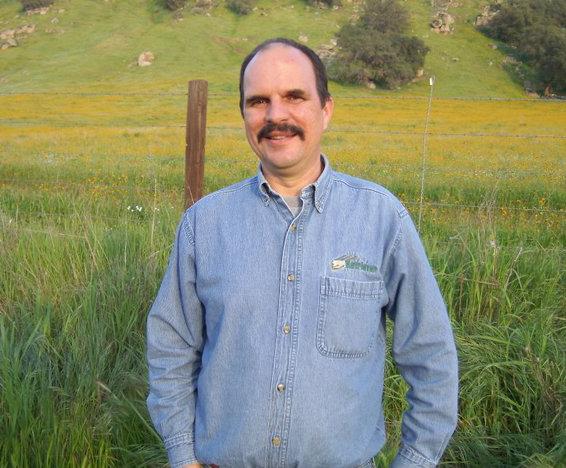 Business Philosophy & Mission
What We Believe is Most Important to Our Success
We have found that the most important factor for excellence in a janitorial service is supervision. The second most important factor is communication with the customer.
You should not have to supervise the janitors; we will supervise them.
We will reach out to you during the course of our business and make sure you are happy with our services.
Mission Statement: We make our employees our most important customers so they will treat each company they service as their most important customer.
Vision Statement: Our commitment is to provide the best cleaning offered through a commitment to employees that are well paid and have a high self esteem.
Defining Statement: We work for customers who want the best cleaning offered and we personalize it for you.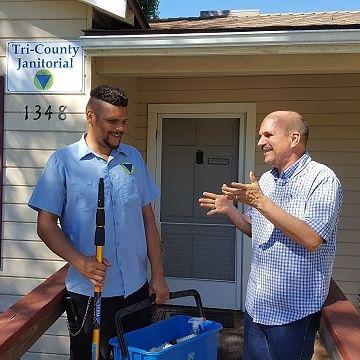 Our Team
We have built a team of managers and janitors to serve your cleaning needs effectively. We have an administrative staff and our business is prepared to serve any customer we are called on to serve.
Why People Choose Us
We have taken many situations of neglect and cleaned customer service areas, windows, entry ways, and restrooms, to represent the professional image each company wants to put forth. Many have also offered to be a reference to any customer regarding our services.
Our Community
Proud Member of the Kingsburg Chamber of Commerce
Proud Member of Central California SHRM